I instantly fell in love with these
Crocodile Baby Booties
when I first saw them.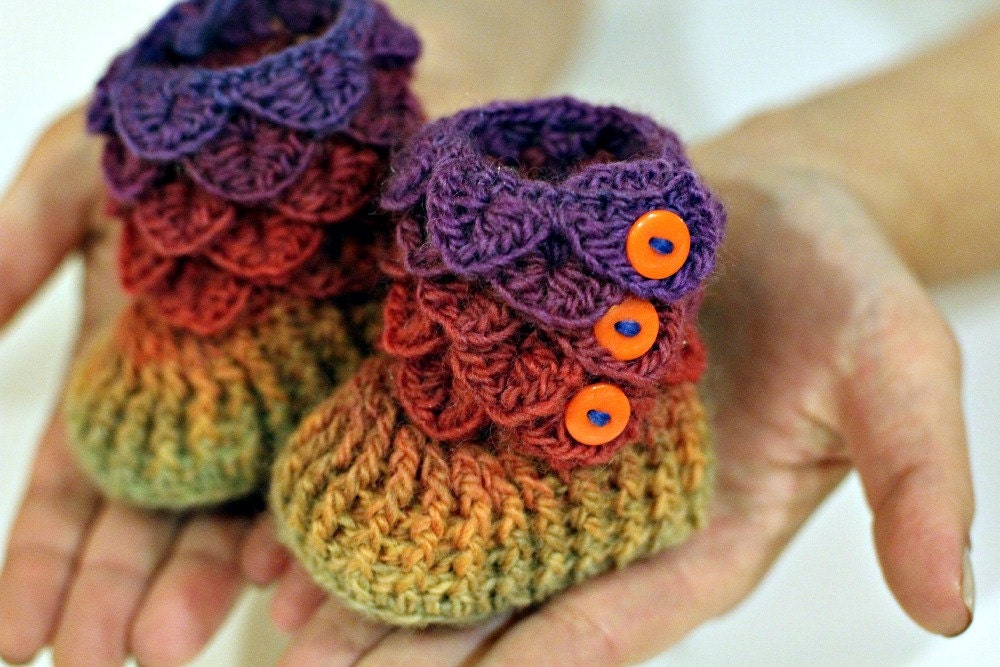 My pictures aren't nearly as cute as hers or as professional but in person they actually look very similar. The pattern was really easy to follow and was a quick project.
Seeing the difference in the pictures made me realize I either need a new camera, or some photography lessons. Probably the latter.
Either way, I would SO recommend this pattern.